Welcome

Next Run #427
Saturday 21 May 2022
Time 15:30 (to be confirmed)
Your Hares
Rick O Shea and Stti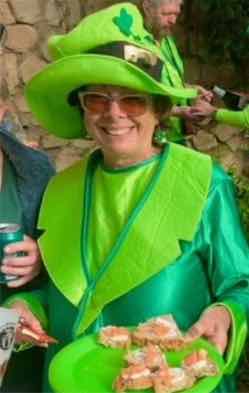 ---
Circle Location: Calahonda Plain just near Calahonda Baptist Church.
Municipality of Mijas
Málaga Province
Directions:
Get on the A7.
Follow A-7 to Calle. de Los Adarves in Calahonda and exit from A-7.
Continue approx 700 metres up Calle de Los Adarves to Calle Santa Teresa de Calahonda.
 The circle will be there.
Google Maps link to the circle 🚘
---
OnOn Location: To be confirmed
☎️
Google Maps: link to the OnOn soon 🚘
Lost Soles:
📱+34 604 416 182

Don't forget drinking vessels and water bottles
On On Sir Lee Marvin
---
Not to be missed
20th Anniversary Event. 3-4-5 June 2022 in Lanjaron
Details Here
Book Now
Reserve your Free Lanjaron 20th Anniversary Tee Shirt Now!
---
---
Contact Malaga HHH
email: info@malagahhh.com
GM: Sir Lee Marvin
(+34) 654 633 430
RA: Salmonella Rushdie
(+34) 605 841 886